Gedwongen buiging voor corona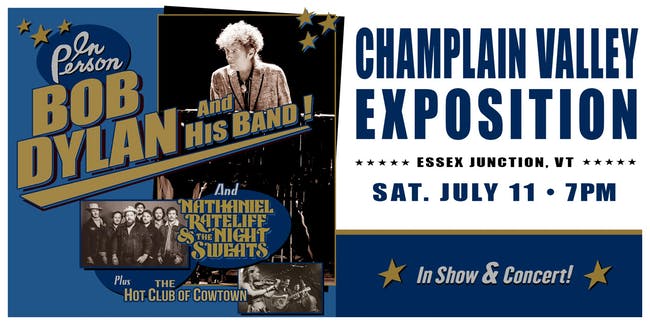 Rob Velthuis
Waar de ene na de andere Amerikaanse artiest tournees afzegden vanwege verspreiding van het Covid-19 virus, daar voegde Bob Dylan begin maart doodleuk 25 concerten toe aan zijn Never Ending Tour. Die etappe, door de Verenigde Staten, zou weliswaar pas plaatsvinden in juni en juli, toch werd de dwarsheid van de legendarische troubadour er nog maar eens mee onderstreept.
De lange stilte rond het doorgaan van de Japanse tournee (1-24 april) bleef echter aanhouden. Tot op 2 maart op zijn officiële website bobdylan.com een soort van capitulatie bekend werd gemaakt: de gedwongen annulering van de 15 concerten in Tokio en Osaka.
Volgens de verklaring van UDO ARTISTS, INC., verantwoordelijk voor de verkoop van concerttickets in Japan, zijn 'op verzoek van onze premier alle concerten eind maart en daarna geannuleerd of uitgesteld vanwege het wijdverspreide coronavirus'.
Noodgedwongen
Het is pas de tweede maal in 32 jaar dat noodgedwongen een gat van meer dan drie maanden rust wordt geslagen in Dylans Never Ending Tour, die in 1988 begon. Een van de kenmerken van die tour is, dat rond het einde van de lopende etappe (er zijn er 4 tot 6 per jaar) de data voor de volgende bekend zijn.
Dat gat is tot veel meer dan een half jaar uitgebreid toen op 12 mei dan uiteindelijk 'in het belang van de volksgezondheid en veiligheid' ook werd afgezien van het Amerikaanse traject. Daarbij werd benadrukt dat dit gebeurde 'na vele pogingen om de shows voor 2020 opnieuw in te plannen'. De hoop is daarbij uitgesproken om zo snel mogelijk weer on the road te zijn. His Bobness zit nu eenmaal niet graag stil.
Bob Dylan, in mei wordt hij 79, reist al 32 jaar onafgebroken langs de concertpodia over de hele wereld. Met een totaal van 3074 concerten in die periode stond hij vaker op het podium dan collega wereldsterren als Bruce Springsteen, The Rolling Stones en U2 bij elkaar.
Ziekte, en wel bij hemzelf, was de reden voor de enige gedwongen onderbreking in het verleden. Op 25 mei 1997 werd Dylan met pijn op de borst opgenomen in een ziekenhuis in Los Angeles. Wat aanvankelijk werd gemeld als een hartaanval werd later gediagnosticeerd als histoplasmose, een potentieel gevaarlijke infectie bij zijn hart. Als gevolg daarvan werd hij behandeld voor pericarditis, ontsteking van het hartzakje.
Elvis
Dylan verklaarde te hebben gedacht "dat ik Elvis binnenkort zou zien". De Europese zomertour met Van Morrison moest worden geannuleerd. Na een periode van rust in zijn huis in Malibu begon hij begin augustus aan een tournee door Amerika. Hij oogde en klonk vermoeid, de shows waren 20 minuten korter dan in het voorjaar. Ondanks het oponthoud speelde hij in 1997 95 concerten, negen meer dan het jaar daarvoor. Wel bezocht hij tussendoor in Rome de paus . . .
Weinigen begrijpen waarom de welgestelde Dylan naast tal van andere (kunst)activiteiten zo intensief blijft optreden. Zelf kwam hij in 1999 in USA Today met de volgende verklaring:
"Touren is iets waar je van houdt of een hekel aan hebt. Ik heb beide ervaren. Op dit moment geniet ik ervan. Het publiek maakt de show. Het podium opgaan, elke avond verschillende mensen in een ontvlambare staat zien, dat is een sensatie. Er is niets in het gewone leven dat zelfs maar in de buurt komt."