Isabel vaarwel
(25/10/2019 – 13/12/2019)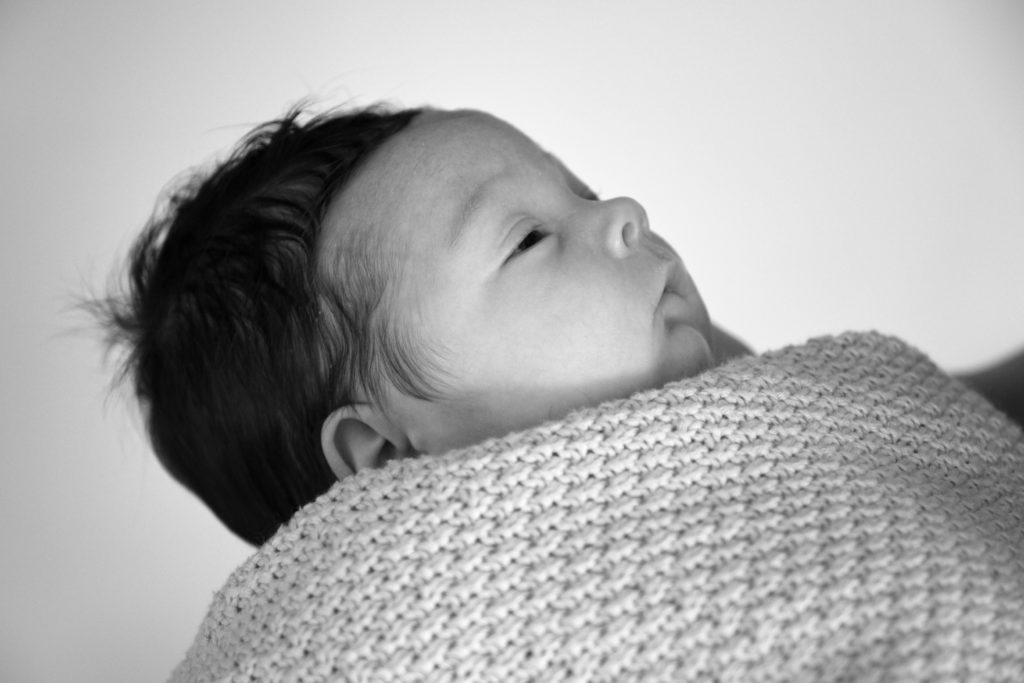 Hoi Isabel,
Woensdagmiddag, tijd voor vertrek. Je hebt er mooi weer bij. Vanaf een uitkijktoren langs de Waal heb ik helder uitzicht over het prachtige rivierenlandschap. Blauwe lucht, de zon schijnt.
Je vindt vast dat ik groot moet zijn, het mooie in het leven moet blijven zien.
Ik doe mijn best.
Ik verbeeld me dat je zo in je mandje langs komt dobberen. Even een armpje omhoog. Hoi opa! En dan vredig verder slaapt.
Maar je bent elders, samen met Carmen, Ludo en Douwe. Zij zwaaien je uit, niemand weet waar je heen gaat.
Niets gezegd, nauwelijks gehuild, dapper gevochten. Onbekend hoe je beeld, geluid of geur hebt ervaren. Wat je leuk of lekker vond. Maar je moet de onvoorwaardelijke warmte en liefde van je ouders en broertje hebben gevoeld.
Hoe sterk voelde ik onze band al toen je nog bij je moeder groeide, als De Kleine Meid. Hoe verheugden wij ons er op om ook voor je te komen zorgen.
Hoe klein en onschuldig je ook was, de afgelopen zeven weken heb je me met de moeilijkst denkbare puzzel opgescheept. Groot geluk bij je komst en intens verdriet over je aangekondigde vertrek kwamen er in samen.
Uit dit doolhof van emoties moet ik de juiste weg vinden: het verdriet draaglijk maken door de vreugde om jouw korte bestaan te koesteren. Je blijft in mijn hart.
Rust zacht Isabel.
~ ~ ~ ~ ~ ~ ~ ~
Ter nagedachtenis aan de na zeven weken overleden Isabel richtte mijn dochter Carmen Stichting Isabel op. Lees haar verhaal en streven om uit immens verdriet iets moois te laten groeien.